Wednesday, July 18th, 2001 3:47pm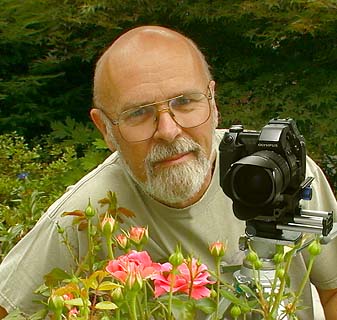 After working over three decades in film and video production and editing, I have returned to my early life profession... still photography. Only this time it is focused in macro photography of natural subjects. Today new tools of the trade enable the expression of my renewed vision. As you will notice, much of my work is a composite of images made possible by computer technology. Availability of digital cameras has enhanced image capture while the new inkjet printers have allowed control of the process all the way to its completion. It might be said that creation of my artwork is driven by the new digital technologies.
Being an outgrowth of my experience with moving images and transitions between compositions, it may well be a mid-life regeneration of the artist lurking within. Fascination with the blending of images has grown as seemingly random images have been brought together creating something new and intriguing.
Enjoy...
jim
---
All material on this page is copyright 2000-2010 Use only with permission. This site contructed by
NETHERLOGIC
and powered by
Movable Type
.